Trademark Opposition Process Flow Chart By CS Gopal Vairagi
---
Dear Professional Colleagues,


Did you know that during the trademark registration process, the public at large is provided with an opportunity to oppose a trademark been filed with IPIndia.nic.in and prevent the mark from being registered if they feel that it is their marks after the advertisement in the TM Journal?
Once we file the Application of TM, and if it is accepted by the Dept. it gets advertised in the Trade Marks Journal, any person can oppose registration of the trademark for a period of 3 months (which may be extended by a period not exceeding 1 month). i.e; a total of 4 months (120 days).



Here, it is important to notice that if anybody wishes to go for Trademark opposition filings, it can be done only at the Trademark Registrar office.

There can be two results:



1. If a trademark opposition is successful, the registration of the trademark will be refused.





2. If the trademark opposition application is rejected, the trademark will be registered.




Below are the Flow Chart as to how Opposition can be filed: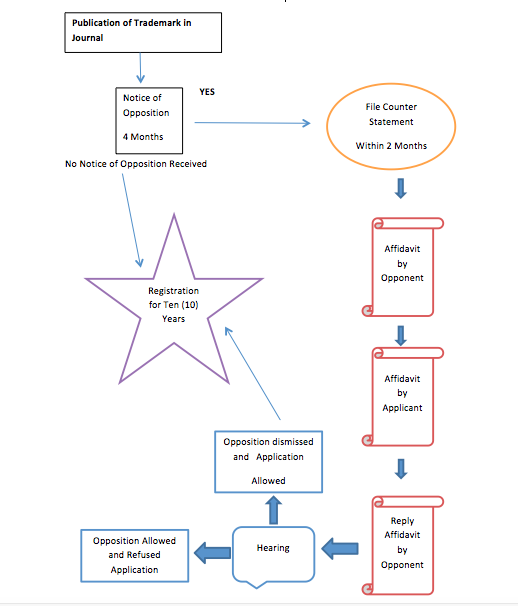 Click here

to read the disclaimer
---
Write a Comment