The Advent of Digitalization of Shares [Mehul Solanki, Ayush Maheshwari]
---
Introduction:
"Dematerialization" refers to the process of converting physical share certificates into electronic form. During eighties the exposure of a common Indian man to Capital Market was quite negligible. Transactions at stock exchanges were conducted by traders who shouted buy and sell prices. The deals were recorded on paper receipts. After the markets closed, the paperwork would continue in order to properly register all the transactions. Hence the problems of fake certificates, benami shares, manipulation of the markets were very common as the regulator of the markets did not have enough powers.
However, taking into consideration the recent developments in the past two decades and exceptional participation of new retail investors in the Capital Market and stringent regulations implemented by SEBI and the Companies Act, dematerialization of shares proves to beneficial in many ways as the shares are held in electronic form and can be transferred hassle free without any stamp duty.
What is ISIN?
ISIN refers to the International Standard Identification Number. This is unique for each security issued by a Company. The ISIN number is allocated by NSDL and CDSL.
Specific Instructions to be considered while filing E-form PAS-6:
CIN

ISIN

Details of the Capital of the Company

Details of changes in the share capital during the reporting period

Details of shares held by promoters, directors and KMP's of the Company

Total number of Demat requests received and pending beyond 21 days and reasons for delay
The e-form PAS-6 for Reconciliation of Share Capital Audit Report shall be furnished for the half year ended 30th September and 31st March in every financial year for each ISIN separately within furnished for the half year ended 30th September and 31st March in every financial year for each ISIN separately.
Benefits of Dematerialization of Shares
Transfer of shares becomes easy; the shares can be instantly transferred from one entity to another;

Electronic transfer of Shares does not attract any stamp duty, otherwise payable on physical transfer of shares;

The transaction cost for the transfer of shares is nominal;

The shares being held in electronic form the risk of bad delivery of shares is negated and the instances such as bad delivery of shares, fake share certificates or fraudulent transfer of shares don't often occur;

No odd lot problem, even one share can be traded;

Minimal paperwork and lesser risk;

Nominee can be added for shares in electronic form;

Automatic credit into demat account of shares, arising out of bonus/split/consolidation/merger etc announced by the Company;

Transmission of securities is done by Depository Participant eliminating correspondence with companies.
Documents for Dematerialization of Shares: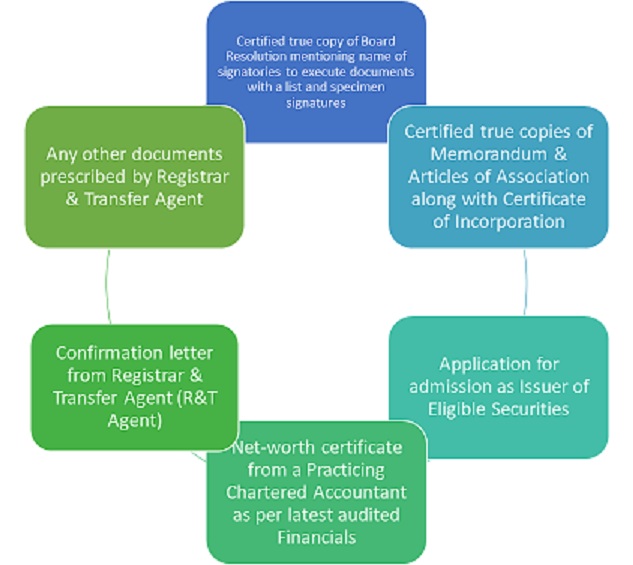 Process of Dematerialization: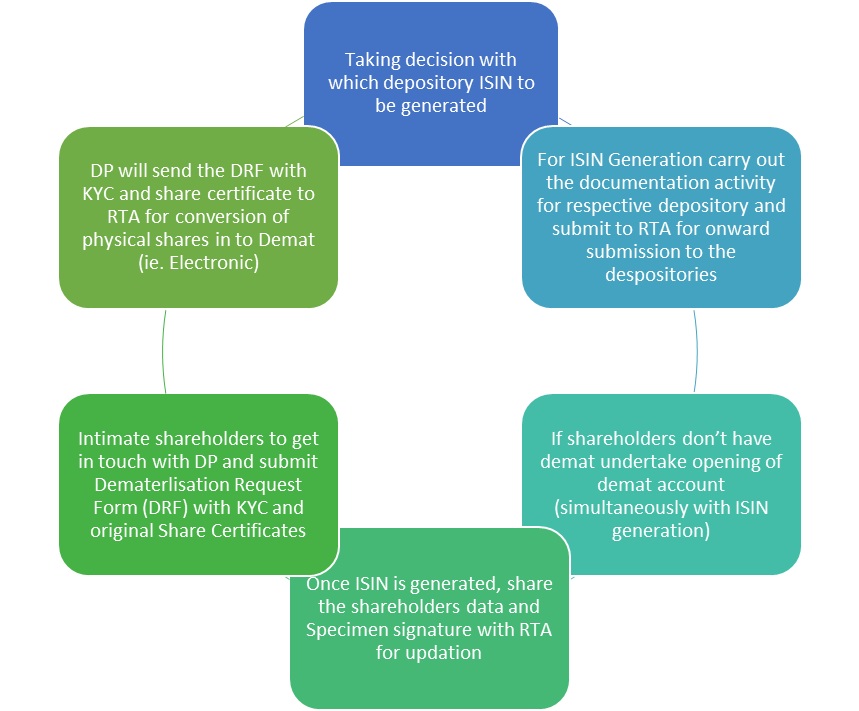 Applicability of bi-annual e-form PAS-6:
PAS-6 (Reconciliation of Share Capital Audit Report a half-yearly basis) which is used for reconciliation of the share capital audit report on the half –year basis.
Rule 9A(8) provides that every unlisted public company governed by Rule 9A shall submit Form PAS-6 to the Registrar with such fee as provided in Companies (Registration Offices and Fees) Rules, 2014 within sixty days from the conclusion of each half year duly certified by a company secretary in practice or chartered accountant in practice.
Important pointers to be considered for Form PAS-6:
Key Points

Timeline (if applicable)

To tally-

· Total Issued Capital

· Total Paid-up Capital

· Total capital admitted to the depositories

Updation of the Register of Members

Confirmation of dematerialization requests

Within 21 days

Shares pending confirmation for more than 21 days from the date of requests and reasons for delay

Furnishing details of changes in share capital (due to rights, bonus, private placement, buyback, capital reduction, amalgamation, de merger, etc.).

Whether Registrar's Certificate with SEBI is renewed or not

Whether there is any delay/defect with registrar in completing demat work

Whether certificates received for demat have been destroyed after confirming demat requests.

Whether any wrong confirmation of demat requests is given; if so financial impact of such errors.
Frequently asked questions (FAQs):
Sr No.

Question

Answer

1.

If a company has multiple securities, does it need to file multiple Form PAS-6?

Yes, Rule 9A of the Companies (Prospectus and Allotment of Securities) Rules, 2014 is applicable for each class of security and single ISIN is entered for each PAS-6. The e-form PAS-6 is primarily devised ISIN wise and not Company wise.

Hence, for multiple kinds and classes of securities separate PAS-6 is required.

2.

Can a Company obtain ISIN and file belated PAS-6 forms?

E-form PAS-6 can be filed only after allotment of ISIN and the Companies falling under the purview of Rule 9A shall complete belated filings once ISIN is obtained for a specific kind of security.

3.

Which class of companies are required to file Form PAS-6?

All unlisted public and Subsidiary public companies are required to file E-form PAS-6.

However, However Government companies, wholly owned subsidiaries and Nidhi companies although being unlisted public companies, are not required to file Form PAS-6.

4.

If some securities (held by persons other than promoters, directors and KMP of Company) are in physical form only, can company never do buy-back / issue new shares?

If entire holding of its promoters, directors, KMPs is in Demat Form, then buy back can be initiated by the company even if some securities are in physical form and buy back can be done even of those securities which are in physical form.

However, in case of issue of securities, the allotment of new shares can be done only in demat mode.

5.

If preference shares / debentures are due for redemption, can they be redeemed in physical form? Is Form PAS-6 to be filed for securities fully redeemed during half year?

There is no restriction on redemption of securities in demat form and hence redemption can be done in physical form. If securities are fully redeemed as on end of half year, then ISIN should be extinguished by making application to the Depository. In such case, Form PAS-6 cannot be filed.

However, as on the last date of the half year i.e. September 30th or March 31st if the ISIN is still in existence but preference shares / debentures were redeemed, then Form PAS-6 is required to be filed and the redemption of preference shares / debentures may be mentioned in the form by way of an attachment that the redemption has taken place and the ISIN is being extinguished.

6.

In what scenarios can there be difference in issued capital and total of shares held in physical plus demat?

The difference may arise in following scenarios:

a) Issue (offer) made by company – but pending for allotment;

b) Issued but not subscribed capital;

c) Allotment done but corporate action form with depositories not yet filed;

d) Issued but the shares are forfeited.

7.

What documents can be relied upon by PCS while certifying Form PAS-6?

Documents which may be verified by a PCS while certifying E-form PAS-6:

a) Balance Sheet

b) BENPOS of past half year and current half year – with details of shareholders

c) Screenshots of NSDL & CDSL holding in company

d) Find out from Register of Members how many are in physical mode (can be matched through folios) and tally it with total paid-up capital

e) Register of Members [new allotment/ transfers]

f) Board resolutions passed, Form PAS-3 filed with MCA, Representation made by the company

g) Copies of Corporate Action Forms filed.

8.

First Reporting period for which E-form PAS-6 is required to be filed?

The first reporting period for filing of E-form PAS-6 is the half year ended September 30, 2019.

9.

Who is authorized to certify Form PAS-6?

A Practicing Company Secretary or a Practicing Chartered Accountant is authorized to certify Form PAS-6. This is over and above the certification given by the Director, Manager, CS, CEO & CFO.

10.

Is ISIN mandatory for deemed public company having paid-up capital of Rs.1 lakh with two shareholders only?

A company which is subsidiary of public company shall be deemed to be public company and shall have 7 shareholders. As per Rule 9A of the Companies (Prospectus and Allotment of Securities) Rules, 2014 such unlisted public company shall facilitate dematerialisation for all existing securities.
Dematerialization for Private Companies:
Taking into consideration the startup culture and the exponential growth in the funding and innovation in India backed by favorable policies by the state. It is always beneficial to have shares in electronic form in order to receive seed funding and series funding in the later stages of the startup.
Disclaimer:
The entire contents of this article have been prepared on the basis of relevant provisions and as per the information existing at the time of the preparation. Although care has been taken to ensure the accuracy, completeness and reliability of the information provided, we assume no responsibility. Therefore, Users of this information are expected to refer to the relevant existing provisions of applicable Laws. We assume no responsibility for the consequences of use of such information. In no event we shall be liable for any direct, indirect, special, or incidental damage resulting from, arising out of or in connection with the use of the information. This is only a knowledge sharing initiative and author does not intend to solicit any business or profession.
Bibliography
http://ebook.mca.gov.in/default.aspx
https://www.icsi.edu/media/webmodules/Referencer_on_e-Form_PAS-6.pdf
About the Firm:
Jaya Sharma and Associates is a firm of Practicing Company Secretaries located in Mumbai, Maharashtra, India that specializes in solving the complexities of corporate laws and company secretarial practice promptly and correctly with an attention to detail and personal services catering to pan-India and foreign clients. The peer-reviewed firm specializes and adheres to the parameters of quality control systems and guidelines as prescribed by the regulatory body.
FCS Jaya Sharma-Singhania, Founder & Mentor has been listed as one of the Top Best Ten Women Legal Consultants in India 2021 by Women Entrepreneur Magazine.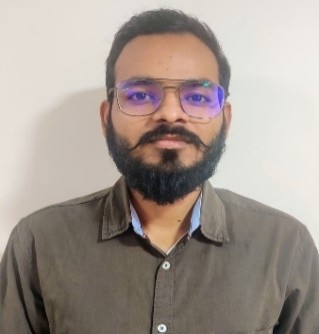 Mehul Solanki is a commerce and law graduate having more than four years of working experience in company law compliances, setting-up companies, compliances of listed companies and not-for-profit companies. He is currently Research Associate & Start-up Consultant at Jaya Sharma & Associates and has authored various articles on corporate and securities law related topics which have been published on various websites, blogs and professional magazines including Compliance Calendar, Taxguru, Legal Service India and journal of ICSI etc.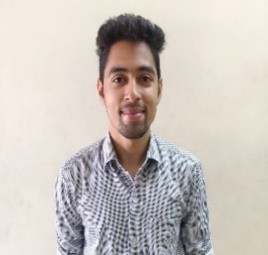 Ayush Maheshwari is a graduate and a former intern at Jaya Sharma and Associates, currently working as a Compliance Associate, having working experience of 1.5 years in corporate laws and Secretarial Laws, along with the mentioned experiences have penned various articles on topics related to Corporate and Secretarial laws that are published in Institute's Journal and various other websites.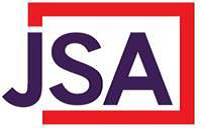 Creating Visionary Leaders Beyond Compliance
Click here

to read the disclaimer
---
Write a Comment